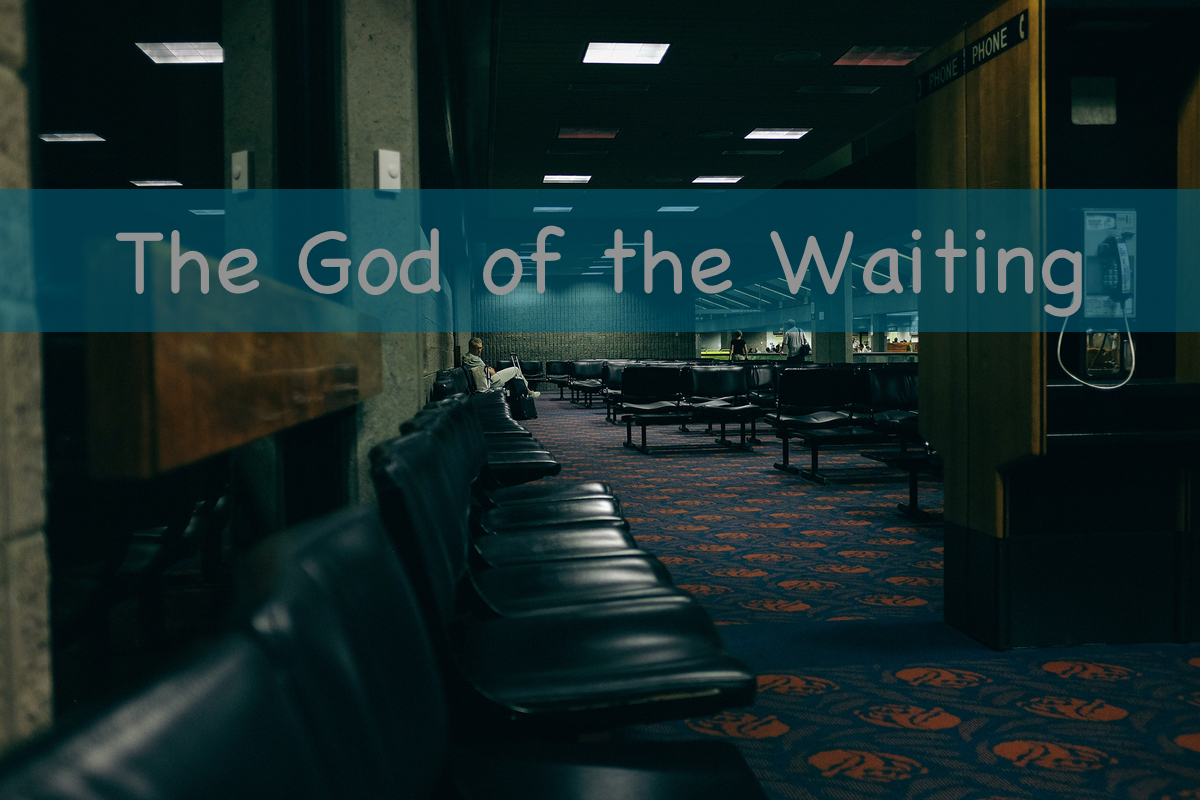 Patience is a fruit of the spirit, but it is not a natural inclination for my heart. Anticipation eats me up from the inside. I don't even enjoy waiting when I know what is coming, but waiting on the unknown is torture.
There are times in our lives when God's plans are not yet realized. God's plans are a reality only in his sovereign future providence, but not in the present. If you find yourself waiting for God's plan to be fully unveiled or fully realized, you are not alone. Our Bible is filled with heroes of the faith who had to wait to fulfill their purpose.
Consider Abraham: Just go and I'll show you what is coming. Or Hannah who longed for child, but had to wait for God to grant that blessing. Remember that Job longed for God's answer before the Lord finally showed up and shut him up. David was anointed king and then sent back to tend the sheep. Elijah saw the hand of the Lord work, but had to wait for the Lord to comfort him. Even Jesus had to wait for his time to fulfill his purpose on the earth.
Waiting is hard on the heart. There is often a temptation to believe that God is not listening or that we just haven't found the right combination of prayers and actions to get God to work. But, there is great hope in God's word for those who are living in the time of God's delay.
Isaiah says that he is a God who "acts for those who wait for him." In fact, God's acting  for those who wait on him is a characteristic that sets him apart from the false gods of the ancient near east:
From of old no one has heard or perceived by the ear, no eye has seen a God besides you who acts for those who wait for him (Isaiah 64:4).
The Lord does not love us because of what we have to offer, nor does he act on our behalf in response and proportion to our ability to serve him. He acts for those who wait.
Those who set their hope on the Lord and acknowledge their own deficiencies find that God is near–he will act.
God does not always act on our time-frame, but he will act for those who wait for him.
If you find yourself waiting today, know that you are in a place where God can work and God can use you. In the waiting, God is shaping and molding. Just as David was taught how to be a leader by his sheep and Abraham was taught faith one step at a time, so too can God use your waiting to turn you into a useable vessel for his kingdom. Make the most of the waiting, but make sure that in your waiting you are relying on the hand of the Lord to bring you through it.
Waiting is hard, but knowing that you are waiting on the Lord brings hope. After all,
They who wait on the Lord shall renew their strength; they shall mount up with wings like eagles; they shall run and not be weary; they shall walk and not be faint (Isaiah 41:31).